Current Indicator Threat Grade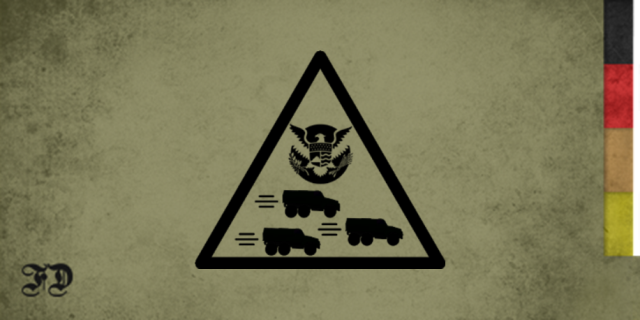 LOW
Unofficial, speculative, or topical news is evident at this time. No immediate danger is apparent.
COERCIVE FORCES MOBILIZE
Off-post military activity intensifies. Forces conduct small operations or exercises that can serve as rehearsals for major operations. Aircraft are spotted with suspicious antennas and pods slowly circling neighborhoods. An increase in the number of "urban warfare exercises" conducted by the U.S. military in major U.S. cities is noted. Signs of dangerous times are ahead.
Background on this indicator will be provided here in the near future.
News relevant to this indicator that emerges from open sources may lead to threatening conditions for the American Nation. The team at FutureDanger will provide a clear explanation of these risks as soon as possible.
Developed by FutureDanger
| Grade | Date | Headline | Source |
| --- | --- | --- | --- |
| LOW | 20 Jul 2017 | Leaked plan by previous POTUS to fight election-day meddling included 'martial law' | [Zero Hedge] |
Warn Others!