Current Indicator Threat Grade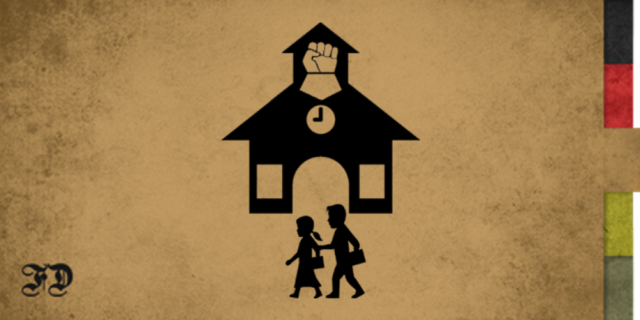 HIGH
Mainstream reports and/or official corroboration of this indicator are confirmed. Consider this in combination with the current grade of other active indicators on the Heatmap Dashboard.
POLICE STATE CONDITIONED at SCHOOL
The FutureDanger Indicator System contains nearly 500 predefined conditions or possible events. As our team fulfills it mission, check back soon for a thorough description of this one.
Background on this indicator will be provided here in the near future.
News relevant to this indicator that emerges from open sources may lead to threatening conditions for the American Nation. The team at FutureDanger will provide a clear explanation of these risks as soon as possible.
Developed by FutureDanger
| Grade | Date | Headline | Source |
| --- | --- | --- | --- |
| HIGH | 27 Apr 2017 | School suspends 6th grader for haircut with two lines rather than one | [KPRC] |
| HIGH | 19 Apr 2017 | Alabama girl expelled from school for a YEAR for possessing a toy water gun | [The Blaze] |
| MOD | 12 Apr 2017 | Lawsuit: Florida school used 'discipline box' to punish special needs students as young as 3 | [WJAX] |
| LOW | 13 Mar 2017 | Michigan high school suspends students for protesting school's pro-immigration banner | [WXMI] |
Warn Others!