Current Indicator Threat Grade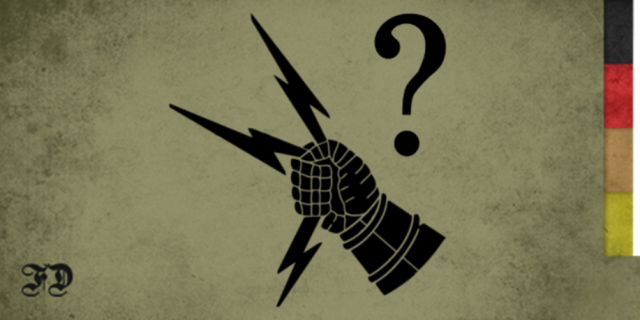 LOW
Unofficial, speculative, or topical news is evident at this time. No immediate danger is apparent.
ANOMALOUS NUCLEAR FORCE ACTIVITY DETECTED
Nuclear weapons delivery platforms being used to signal adversaries of American intent. Nuclear forces sending a clear message to the country that is about to be on the receiving end of an American attack. Fully loaded strategic bombers on alert or deployed to a forward base. These are examples.
Background on this indicator will be provided here in the near future.
News relevant to this indicator that emerges from open sources may lead to threatening conditions for the American Nation. The team at FutureDanger will provide a clear explanation of these risks as soon as possible.
Developed by FutureDanger

Indicator Historical Trend
1,1,1,1,1,1,2,1,1,1,1,1,1,1,1,1,1,2,1,1,1,1,1,1,1,1,1,1,1,1,1,1,1,1,1,1,1,1,1,1,1,1,3,1,1,1,1,1,1,1,1,1,1,1,1,2,1,2,1,2,1,1,1,1,1,1,1,1
| Grade | Date | Headline | Source |
| --- | --- | --- | --- |
| LOW | 19 May 2022 | Doomsday Plane Spotted over Alaska | [Strange Sounds] |
| LOW | 12 Feb 2022 | US Deploys Nuclear-Ready B-52 Bombers to UK | [Common Dreams] |
| HIGH | 06 Aug 2021 | Curious Mission Flown Over The Baltic Sea By US Air Force Nuke Sniffing Plane | [The Drive] |
| LOW | 01 Feb 2021 | Strategic Command Chief: Nuclear War with China or Russia 'Real Possibility' | [Washington Times] |
| LOW | 02 Jan 2021 | B-52 bombers fly over Persian Gulf in show of force | [MarketWatch] |
| LOW | 24 Oct 2020 | GLOBAL THUNDER: US Air Force Practices for Nuclear War | [Air Force Times] |
| LOW | 24 May 2020 | 9th Expeditionary Bomb Squadron B-1B's sprint from Guam to train over Alaska, Japan | [U.S. Air Force] |
| LOW | 24 May 2020 | US pulls out of Open Skies treaty | [CNBC] |
| LOW | 23 May 2020 | First American Nuclear Test in Decades under Consideration | [SFGate] |
| MOD | 17 Apr 2020 | USAF Abruptly Ends Continuous Bomber Presence on Guam | [The Drive] |
| LOW | 20 Mar 2020 | Army and Navy Test Hypersonic Glider on Pacific Missile Range in Hawaii | [DefPost] |
| LOW | 08 Feb 2020 | Global Strike Command tests Minuteman III ICBM | [Newsweek] |
| LOW | 03 Feb 2020 | USS Tennessee first sub to go on patrol with low-yield nuclear warheads | [Asia Times] |
| HIGH | 12 Dec 2019 | Pentagon tests prototype intermediate range ballistic missile over Pacific | [AP] |
| LOW | 31 Oct 2018 | Strategic Command Conducts Exercise GLOBAL THUNDER | [USAF] |
| LOW | 24 Aug 2018 | FEMA Updating Nuclear War Plans | [BuzzFeed] |
| LOW | 31 Jul 2018 | Air Force terminates ICBM Test after 'anomaly' | [Yahoo] |
| LOW | 02 Jul 2018 | Air Force test-drops upgraded dud nuke from stealth bomber | [RT] |
| LOW | 20 Apr 2018 | FALCON VIRGO: NORAD to late-night drill intercept and identification ops over DC | [Washington Post] |
| LOW | 20 Apr 2018 | Huge strategic exercise puts half the B-2 fleet airborne over US | [The Drive] |
| LOW | 26 Mar 2018 | Virginia-class attack subs will now fire nuclear weapons, marking dramatic shift | [Fox News] |
| LOW | 16 Jan 2018 | Air Force deploys three kinds of bombers to the Pacific | [Washington Post] |
| MOD | 22 Dec 2017 | Multiple nuclear forces command and control planes spotted up simultaneously | [UK Daily Star] |
| LOW | 20 Dec 2017 | Nuke aircraft spotted up over US | [DJT Twitter] |
| HIGH | 16 Nov 2017 | Pentagon Moves to Develop Banned Intermediate Missile | [WSJ] |
| LOW | 07 Nov 2017 | GLOBAL THUNDER: STRATCOM works with allies on nuclear deterrence | [Stratcom] |
| LOW | 01 Nov 2017 | Nuke spending to spike... | [Foreign Policy] |
| LOW | 28 Oct 2017 | GLOBAL THUNDER: Nuclear Bomber Exercise will commence Oct 30th | [Stratcom] |
| MOD | 23 Oct 2017 | US preparing to put nuclear bombers back on 24-hour alert | [Defense One] |
| MOD | 22 Sep 2017 | Two E4-B Nightwatch and two E6 Looking Glass planes spotted airborne | [DJT Twitter] |
| LOW | 21 Sep 2017 | Navy plane for comms with ballistic missile subs spotted over the Celtic sea | [Strategic Sentinel on Twitter] |
| LOW | 13 Sep 2017 | SECDEF to inspect nuclear weapons bases | [Defense One] |
| LOW | 05 Sep 2017 | Constant Phoenix confirmed on the ground at Kadena Air Base on Okinawa | [DJT Twitter] |
| MOD | 29 Aug 2017 | US holds 2nd test of B61-12 gravity nuclear bombs | [Rt] |
| LOW | 02 Aug 2017 | Air Force Global Strike Command tests minuteman off of California | [LA Times] |
| LOW | 01 Aug 2017 | Minuteman launch from California coming... | [ABC] |
| LOW | 22 Jul 2017 | Air Force upgrading helicopters to guard missile bases, transport brass in Continuity of Government ops | [Daytondailynews] |
| MOD | 18 Jul 2017 | US test launches hypersonic missile in Australia | [UK Express] |
| LOW | 09 Jul 2017 | Unprecedented: Forward-deployed B-1B bombers train night ops with Japanese AF | [U.S. Air Force] |
| MOD | 04 Jul 2017 | Security of US nukes now an official secret | [WTOP] |
| LOW | 02 Jul 2017 | Now secret if nuclear force air crews fail inspection | [Afgsc] |
| LOW | 10 Jun 2017 | B-2 Spirit Stealth Bombers arrive in UK | [Air Force] |
| LOW | 09 Jun 2017 | SABER STRIKE: B-52 Stratofortresses execute training missions in Europe | [Afgsc] |
| MOD | 03 Jun 2017 | Nuclear adversaries alarmed by US anti-missile test | [CNBC] |
| LOW | 02 Jun 2017 | ARCTIC CHALLENGE/SABER STRIKE/BALTOPS: Bombers in Europe | [DVIDS] |
| LOW | 02 Jun 2017 | Cobra Ball - ballistic missile detection platform about somewhere... no position showing | [DJT Twitter] |
| LOW | 02 Jun 2017 | Missile Defense Agency Director ready to 'defend' | [SOFREP] |
| LOW | 30 May 2017 | US missile defense knocks out mock ICBM warhead | [NBC] |
| LOW | 26 May 2017 | Pentagon to ICBM shoot down for the first time | [Hosted] |
| LOW | 25 May 2017 | Pentagon to deploy eight additional interceptor missiles in Alaska | [UPI] |
| LOW | 23 May 2017 | Air Force Base in Georgia drills launching dozens of warplanes on short notice | [Theaviationist] |
| LOW | 13 May 2017 | Second US attack sub makes public pit stop in Japan in May | [Sputnik] |
| LOW | 03 May 2017 | Air Force tests another intercontinental ballistic missile from California | [Yahoo] |
| LOW | 02 May 2017 | Air Force preps another Minuteman missile test | [Infowars] |
| LOW | 30 Apr 2017 | Global Strike Command test firing another Minuteman from Vandenberg on Wednesday | [Vandenberg] |
| LOW | 26 Apr 2017 | Video: Air Force tests Minuteman III ICBM | [YouTube] |
| LOW | 23 Apr 2017 | ICBM test launch planned for Wednesday at Vandenberg | [Syvnews] |
| LOW | 22 Apr 2017 | NEPTUNE FALCON: B2 stealth bombers exercise in Missouri | [YouTube] |
| MOD | 20 Apr 2017 | Dahboo7: What are they searching for? Aircraft continue to circle off California coast | [YouTube] |
| MOD | 17 Apr 2017 | Elephant Walk: Air Force taxis entire squadrons in close formation on short-notice in Okinawa | [SOFREP] |
| LOW | 17 Apr 2017 | Nuclear Posture Review underway | [Defense News] |
| HIGH | 14 Apr 2017 | Air Force tests steerable gravity thermonuclear bomb in Nevada | [ZeroHedge] |
| MOD | 12 Apr 2017 | B-1 bombers conducting low-altitude flights in South Dakota | [Newscenter1] |
| MOD | 12 Apr 2017 | Nuclear sniffer plane deployed to Japan | [Nikkei Asian Review] |
| LOW | 11 Apr 2017 | Fireball spotted off California coast... | [Infowars] |
| LOW | 10 Apr 2017 | E-6B Mercury spotted westbound over Oklahoma | [DJT Twitter] |
| LOW | 10 Apr 2017 | Unusual Navy patrol sparks fear of foreign sub off California coast | [Infowars] |
| MOD | 25 Feb 2017 | Mysterious radioactive cloud moves towards UK | [Wakefieldexpress] |
| MOD | 23 Feb 2017 | Extremely rare earthquake hits Russian Arctic island | [Strange Sounds] |
| MOD | 22 Feb 2017 | Constant Phoenix called in for Europe mission | [Airforcesmonthly] |
| LOW | 17 Feb 2017 | Navy concludes three-day training op that saw the launch of four SLBMs | [Military Times] |
| LOW | 14 Feb 2017 | Navy tests two sub-launched ballistic missiles | [CBS] |
| LOW | 09 Feb 2017 | Minuteman test launched from California across the Pacific | [Stars & Stripes] |
| LOW | 01 Feb 2017 | Report: US studying if Russian, Chinese leaders could survive nuke strike | [Breitbart] |
| MOD | 23 Jan 2017 | Unusual: 3 US Navy E-6B Mercury's up, 4th appearing every so often | [DJT Twitter] |