Current Indicator Threat Grade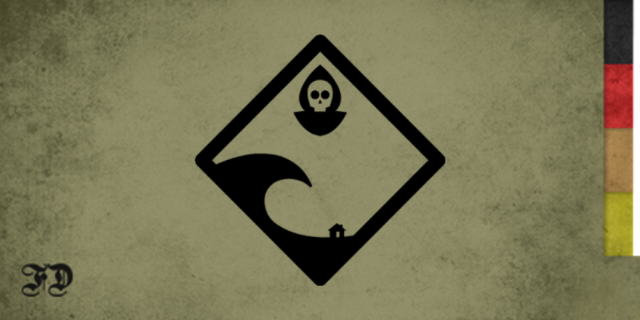 LOW
Unofficial, speculative, or topical news is evident at this time. No immediate danger is apparent.
UNPRECEDENTED TSUNAMIS KILL
The FutureDanger Indicator System contains nearly 500 predefined conditions or possible events. As our team fulfills it mission, check back soon for a thorough description of this one.
Background on this indicator will be provided here in the near future.
News relevant to this indicator that emerges from open sources may lead to threatening conditions for the American Nation. The team at FutureDanger will provide a clear explanation of these risks as soon as possible.
Developed by FutureDanger

Indicator Historical Trend
1,1,1,1,1,1,1,1,1,1,1,1,1,1,1,1
| Grade | Date | Headline | Source |
| --- | --- | --- | --- |
| LOW | 03 Dec 2023 | Shallow M7.6 Earthquake Hits near the Coast of Mindanao, Philippines - Tsunami Waves Produced | [The Watchers] |
| LOW | 10 Feb 2022 | Mysterious Global Tsunami in 2021 Caused by Hidden M8.2 Earthquake | [The Watchers] |
| LOW | 15 Jan 2022 | Tonga hit by tsunami after volcanic eruption | [CNN] |
| LOW | 10 Feb 2021 | Tsunami Confirmed in Australia after Major Swarm of Big Earthquakes (M6.0, M6.1, M7.7, M6.1, M6.1) Strikes the Loyalty Islands, New Caledonia | [Strange Sounds] |
| LOW | 19 Oct 2020 | Tsunami Warning Issued following 7.5 Magnitude Earthquake off Alaska Peninsula | [Anchorage Daily News] |
| MOD | 26 Dec 2018 | Indonesia Tsunami: 430 Confirmed Dead and Thousands Displaced | [UK Express] |
| LOW | 23 Dec 2018 | Tsunami triggered by volcano sweeps Indonesia beach; 62 dead | [AP] |
| LOW | 06 Dec 2018 | Tsunami Travels 650 Feet Inland in Vanuatu | [The Watchers] |
| MOD | 09 Oct 2018 | Indonesian Tsunami Death Toll Surpasses 2,000 | [ZeroHedge] |
| MOD | 29 Sep 2018 | 384 Dead in Indonesia Tsunami, Quake | [Bloomberg] |
| LOW | 28 Sep 2018 | Indonesia Earthquake: Tsunami Crashes into Island with Huge Wave | [UK Mirror] |
| LOW | 18 May 2018 | Hawaii National Guard whistle-blowers: Imminent power plant explosion, tsunami | [Intellihub] |
| LOW | 08 Sep 2017 | 3-foot tsunami waves after Mex quake | [KGTV] |
| LOW | 28 Jul 2017 | Small tsunami hits Caribbean Colombia, underwater landslide likely cause | [The Watchers] |
| LOW | 20 Jul 2017 | Small tsunami hits Turkey after 6.7-mag quake | [YouTube] |
| LOW | 20 Mar 2017 | Deadly 'seiche' waves smash gulf coast of Iran | [The Watchers] |